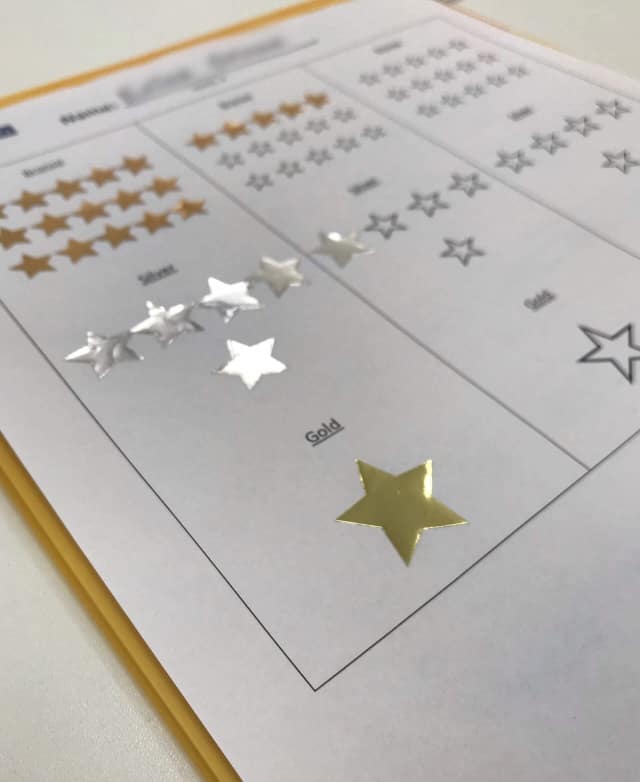 Beyond's unique "Beyond the Stars" group lesson system. You can keep track of your progress, you always know when you can level up. You can get bonus stars (bonus progress) by traveling to English-speaking countries, by ordering food or groceries in English (check out our great friends at Holax food delivery service: https://www.call-holax.com website is available in Japanese and English!).
How does it work? You get a bronze star for taking a lesson or reading an English book at your level, and you can get extra stars for traveling or doing other English-intensive things.
Once you get 3 bronze stars, you get 1 silver star.
And once you get 5 silver stars, you get 1 gold star.
Get enough gold stars and you can progress to the next level, to start studying a more difficult curriculum. Always keep track of your progress and know where you are.
Getting a Gold Star feels fantastic, because you know that you worked hard and you've improved a lot to get it. And once you fill up your sheet, it's time to take the level up test and go to the next level.
Shoot for Beyond the Stars!!!